This month we're celebrating month of the woman by sharing the stories of these four amazing women.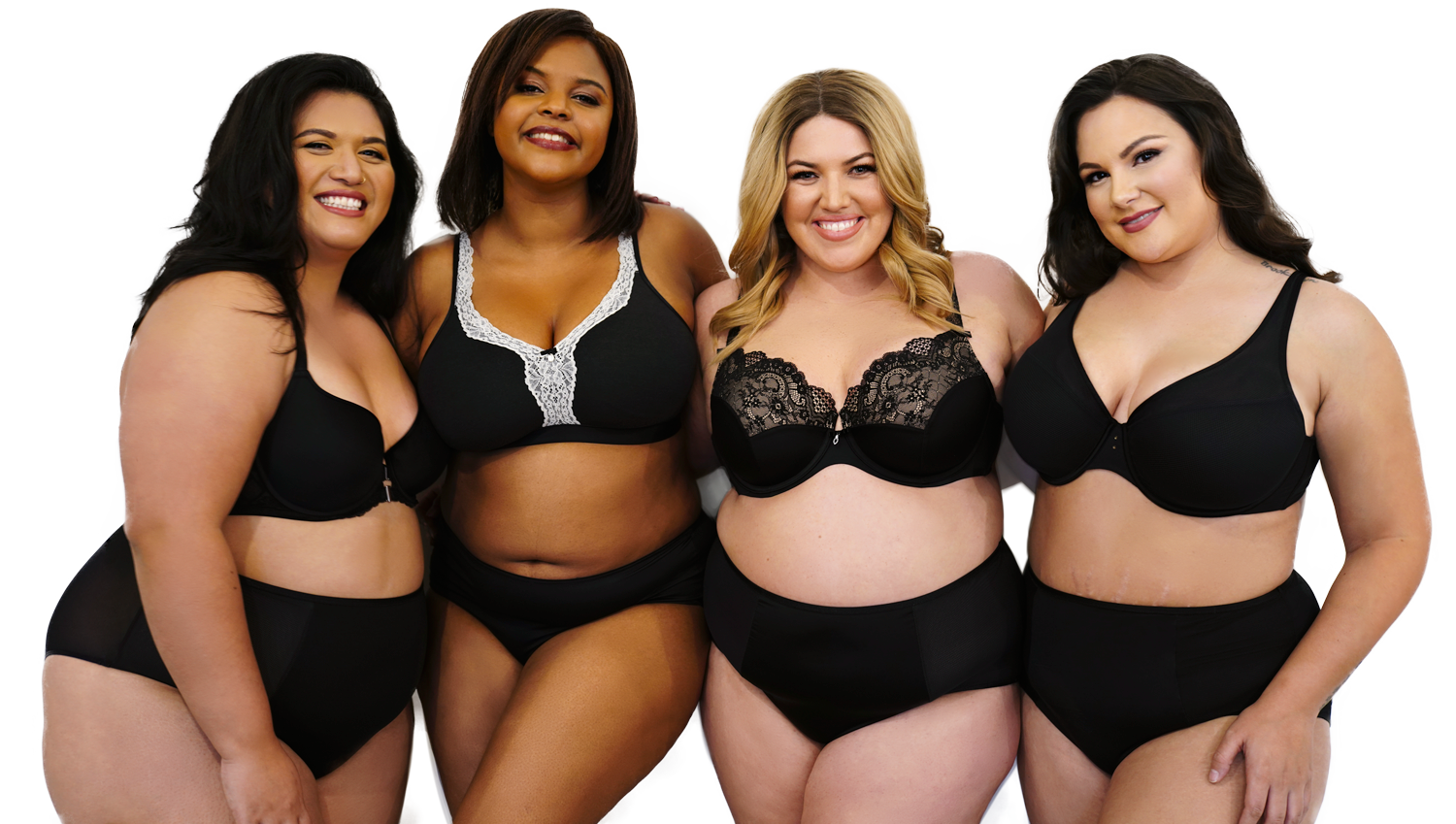 @alexis__dickey
ACTRESS, FILMMAKER, PHOTOGRAPHER, TRAVELER
I went from not wanting to see myself in the mirror to walking around the house in just some lace panties! Over the last few years, women like Hunter McGrady and lines like Curvy Couture have really healed a lot of the damage our size 2 obsessed society has made, and I'm here for it. All. Day. Long.
I love the Lace Shine bra so so much! The bra stays put all day, and I mean ALL day. The straps don't fall off my shoulders which so many other bras do, and the satin material makes it invisible under all my clothes. Its my everyday go-to bra 100%.
Here's to curves and bumps and supporting women in more ways than one ;)
@lovetheprosas
ACCIDENTAL INFLUENCER ON A MISSION TO INSPIRE, ENCOURAGE, & EMPOWER EVERYONE AROUND HER
It was a long road to body acceptance for me, especially after becoming a mother. But through some hard work and self reflection, I'm finally at a place where I truly feel comfortable in my skin.
My relationship with bras before Curvy Couture was complicated! I either loved the comfort and hated the style or vice versa. With CC I can have both!
I'm obsessed with the Cotton Underwire because it's so comfy & it's an everyday bra! It keeps my girls in place, and doesn't feel constricting.
@diezavel
DEZ IS A SELF LOVE PROMOTER & VIDEO EDITOR AT THE EDIT HAUS & STARRR STUDIOS
I love the process of finding new ways to love my body. It is just getting better as I grow and learn about it.
I have never been confident shopping for bras because they have always been too small or the wrong size on me. Once I tried on some Curvy Couture bras it changed everything!
@jennyrieu
MODEL, ACTRESS & PARISIAN IN LOS ANGELES
I still remember the day that I felt comfortable in my own skin. I was diagnosed with fibroids in 2013.
At that time I was modeling and I began doing more lingerie shoots and it felt very healing. These shoots really empowered me and allowed me to celebrate my new curvier body.
The Tulip was the first bra that I tried on from Curvy Couture Intimates. I love the black color way as I wear and collect a lot of black bras. I love the Tulip in Black as it is the perfect everyday bra with its matching high waist panties and I know that wearing it will feel comfortable and sexy at the same time.
Follow us @curvycoutureintimates